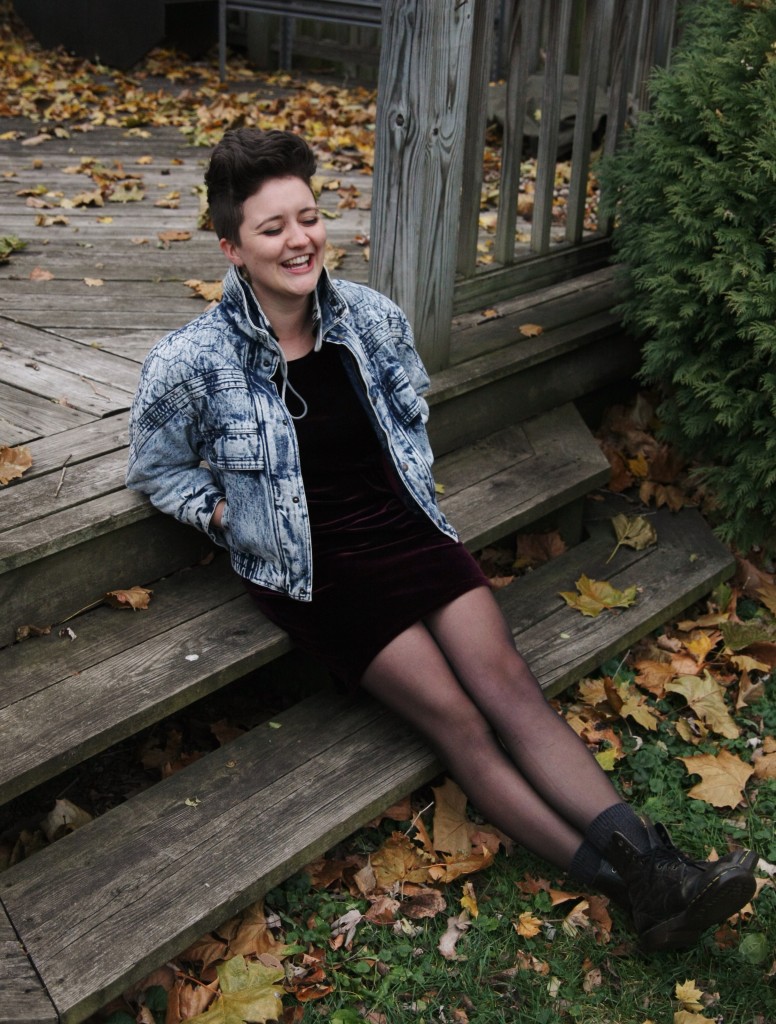 Name: Whitney Bauck
Age: 22
City/Hometown: Manila, Philippines
Occupation: fashion blogger and artist; creator of Unwrinkling
How would you describe your personal style? Currently in transition. I used to dress very girly, but have found myself wanting to look less and less palatable of late. I'm trying to find my way into a style that better reflects the sharp edges in me—something all my pretty florals and sweet colors wasn't really doing.

What is the inspiration for your looks? I'm most inspired when I find something in a thrift store that looks unlike anything I've seen before. I also love borrowing clothes from my roommates and friends and letting their ideas about clothing seep into my own aesthetic. Online, I think the ladies over at Rookie Magazine do some pretty swell stuff, and blogger Arabelle Sicardi has been influential in how I think about fashion and makeup theory.
Where do you like to shop, and why? I get almost all of my clothing secondhand. I like thrifting because it's cheap, it's kind to the earth, and it means my money is going towards charity instead of towards companies that abuse their overseas garment workers. Plus, I like the uniqueness offered by thrifting—you can find some crazy weird stuff that forces you to be creative to make it work.
What are some of your favorite pieces in your closet? Acid-wash denim jacket, hand-me-down black Docs, cicada earrings
What does fashion mean to you? Fashion is a powerful form of communication—it's literally the first interface between you and the world outside you. It's also one of the most basic forms of visual culture, present in every society in history. In a Western context that so often splits people into categories of artist or non-artist, I think fashion provides an opportunity for every person to take part in aesthetic ritual in a really powerful way. It can be really humanizing to take care of and honor your body through the clothes you decide to put on it.
What do you think of UCOF's mission and presence in the fashion industry? I think what UCOF is doing is really exciting. Fashion can be an incredibly tough industry to tackle, especially without money or connections. UCOF is doing what it can to help circumvent that for under-resourced youths, and I'm all for it!
Follow Whitney Bauck at unwrinkling.com