BY: Jamil Khan
JOHANNESBURG – Getting to zero might not always be perceived as a good thing, but it is an imperative goal to which all of us must strive. The world has 34 million people living with HIV and more than two thirds of them live in developing countries, according to the Centers for Disease Control and Prevention (CDC). A further three quarters of the 2.5 million new infections that occurred in 2011, were born in these developing countries. This is why "Getting to Zero" is the mission and slogan of the World AIDS day campaign for 2011 – 2015. World AIDS Day marks 2012 as its 24th year in solidarity against the scourge of HIV and the 31st year since AIDS was first reported.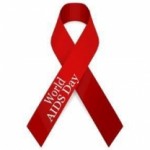 The World AIDS Day campaign aims to spread the message that the world wants "Zero new HIV infections", "Zero discrimination" and "Zero AIDS related deaths" which echoes the UNAIDS vision. The World AIDS Campaign Director Africa, Linda Wafu, encourages nations to create their own goals of "Zero" as their specific societal needs dictate. Choosing a different zero or all three is an important step in turning the epidemic around and directing it to eradication.
World AIDS Day, beheld on December the 1st annually, is a global event that fosters unity and solidarity in the battle against HIV/AIDS and beckons the world to support those living with the virus and commemorate those who have perished in the battle. It is an opportunity to learn about HIV and translate knowledge into action by raising funds, pummeling prejudice and spreading support. This day, although emphasized once a year, should be carried in consciousness every day. It is not enough to give this issue a thought once a year, when there are so many dimensions that need recognition. In an unequal society, such as the global community, education is the most important tool to "Getting to Zero". Awareness around factors such as stigma, mother-to-child transmission, voluntary male circumcision, pre- and post-exposure prophylaxis and ART as prevention is not nearly as widespread as it should be. The onus is often placed on infected individuals to stop the spread of HIV – the truth is, uninfected individuals have a bigger responsibility to educate themselves about the virus and keep themselves and other HIV-free people safe. This mindset of responsibility is what will turn the tide of this epidemic.
The panic the disease evokes in infected people need no longer persist. Most people have a normal life expectancy and fewer cases are developing into AIDS at all. HIV positivity is not the Grim Reaper's messenger anymore and United Colors of Fashion (UCOF) has dedicated the month of December to spreading this message. We have been actively campaigning in our own capacity in the fight against HIV and this month UCOF is promoting active and regular testing and the quest for knowledge and education.
Being armed with a mentality of choice gives us the power to take responsibility and take ownership of our lives. UCOF encourages all members of society to take their lives back and protect themselves by acting responsibility as we continue on this journey to "zero".
We will take this message across the world as we prepare for our journey to Soweto, South Africa in March 2013. UCOF has been raising funds to help people living with HIV at Soweto Hospice and has managed to realize this mission through the generosity of our many supporters.
On this World AIDS Day we remember over 30 million people who died since 1981 and the many before that who were never mentioned. In that remembrance we also look to the future of our world, with overt optimism that we will see the end of HIV/AIDS.
Get tested, be responsible and seek knowledge. Education is the key to power and if you know better, you do better.
"Getting to Zero" – make it your mission!
Jamil Khan is a Psychology graduate from Stellenbosch University with a keen interest in fashion, social upliftment and research. He is a United Colors Of Fashion press intern, based in Johannesburg, South Africa.