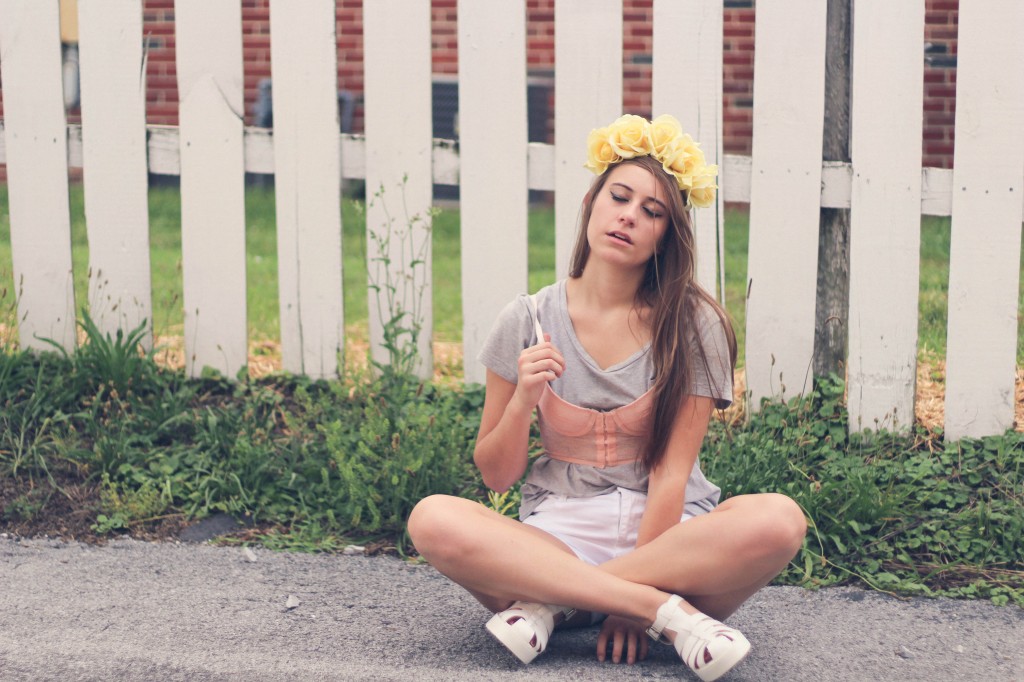 Name: Desirae Danielle Smith
Age: 22
City/Hometown: Chattanooga, TN
Occupation: CEO/Designer for Desirae Danielle, Entrepreneur
How would you describe you personal style?My style is mostly vintage with a modern twist. Always, always, girly!
What is the inspiration behind your looks?
Each look is inspired by the story that I want to tell that day. I'll often dream up brand new stories, or take inspiration from ones that I already like, and dress myself as if I am the character in them.
Where do you like to shop?
Oh goodness, I'll shop just about anywhere! I've really been finding a lot of great things from Missguided lately though! I also like to window shop on Red Valentino's website, it's all so pretty!
What are some of your favorite pieces from your closet?
I have about 6 different black and white striped shirts, and 8 pairs of Converse, they literally go with everything. I also have a tulle skirt that I want to wear pretty much every day!
What does fashion mean to you?
To me, fashion is the ability to be whoever or whatever you want to be that day! It's an awesome form of self expression that allows you to spill your heart out, without even saying a word.
What do you think about UCOF's mission and its presence in the fashion industry?
Education is one the most valuable things that a person can have. It opens so many opportunities and possibilities for a person, and is something that will stick with you the rest of your life. UCOF is helping to give the best thing that they possibly can to under-resourced youth. UCOF has inspired many to chase their dreams, and that's something that I can always get behind.