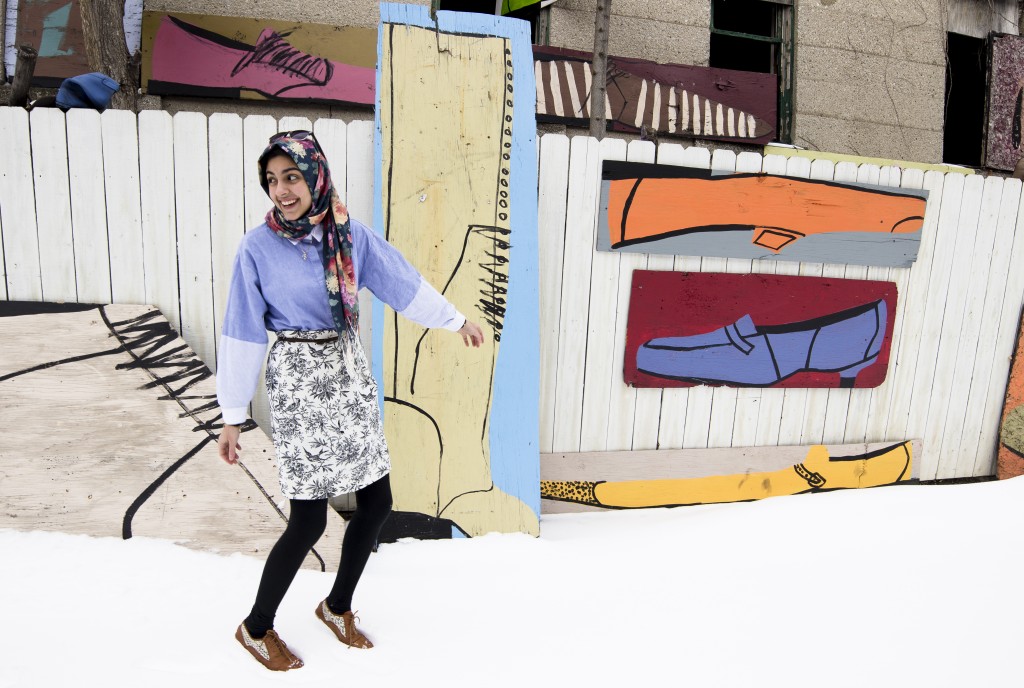 Name: Hoda Katebi
Age: 19
City/Hometown: Iranian, but born and raised in Oklahoma
Occupation: Student
If student, which school and major:
The University of Chicago, Majors: International Relations and Near Eastern Languages and Civilization; Minor: Human Rights
How would you describe your personal style?
 A mix of patterns that I think resembles unicorn throw-up. Although I like to play in the realm of minimalism from time to time.