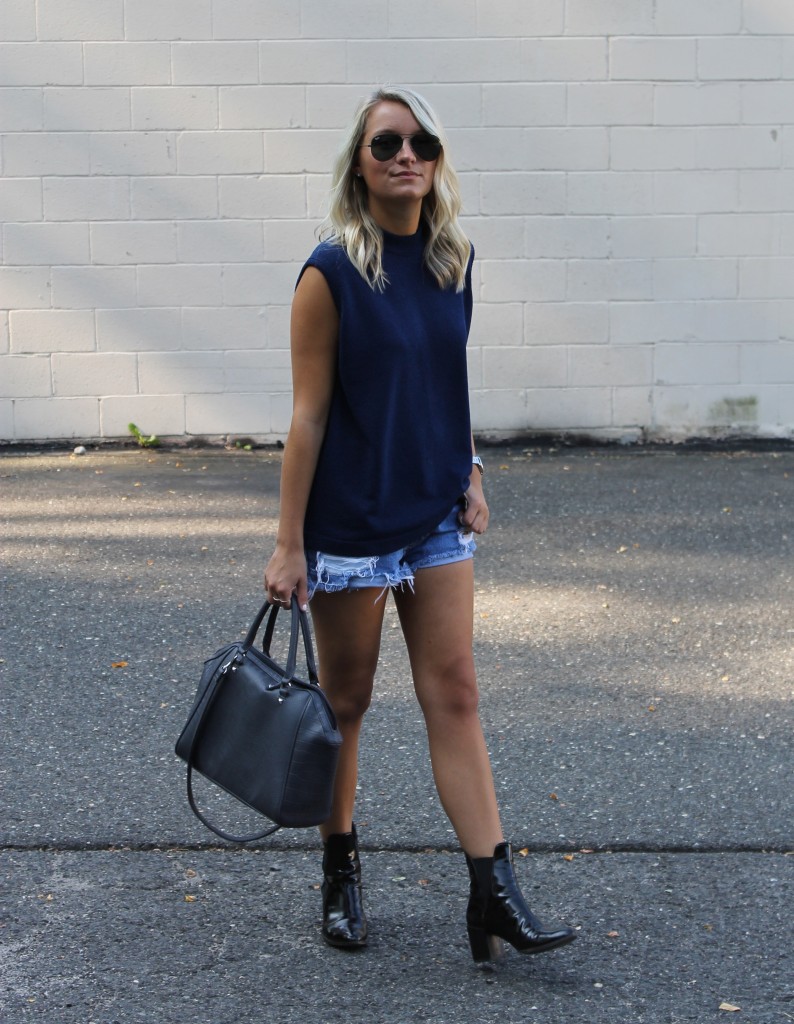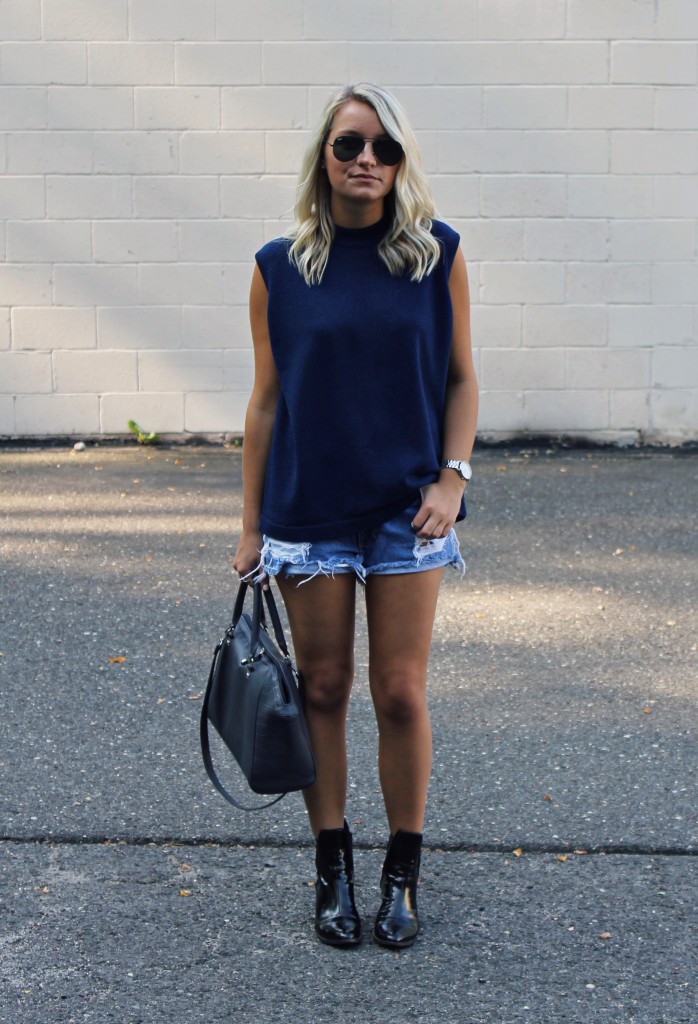 Name: Alyssa Schondel
Known For: Fashion Blog- Platinum & Penniless, Teen Vogue Top 100 Bloggers, Lucky Contributor
Age: 21
City: Middletown, New Jersey
Occupation: Sales Associate
School: Fashion Institute of Technology
Major: Advertising, Marketing and Communications major.
How would you describe your personal style?
I really like to keep it simple and comfortable. "Less is more" will forever be my motto; I never like to look too 'done up'. Bed head, 'no makeup-makeup', boyfriend jeans and a crisp white tee—these are all essential to my personal style. If I had to sum my style up in 3 words: resourceful, minimalistic and comfortable.
What is the inspiration for your looks?
I gather a lot of inspiration from other fashion bloggers, such as Always Judging, Not Your Standard and Always Judging, as well as fashion sites like tumblr and theyalhateus.com. Being that I go to fashion school, there's a ton of inspiring students on campus, so that influences my personal style as well.
Where do you like to shop, and why?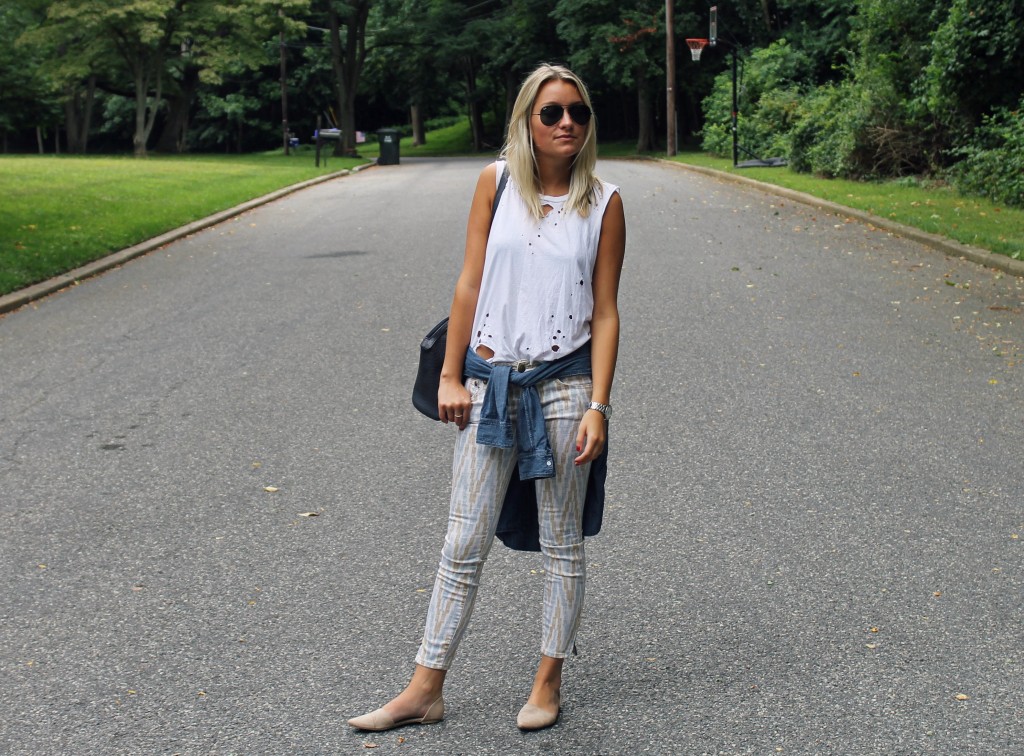 My favorite store is H&M, hands down. I never walk out of there empty- handed. I like that they have a high quality studio collection, as well as affordable pieces like $30 denim and $20 knits. You really can't ever go wrong with that store. Zara is also a favorite of mine, as well as ASOS and occasionally, Forever 21.
What are some of your favorite pieces in your closet?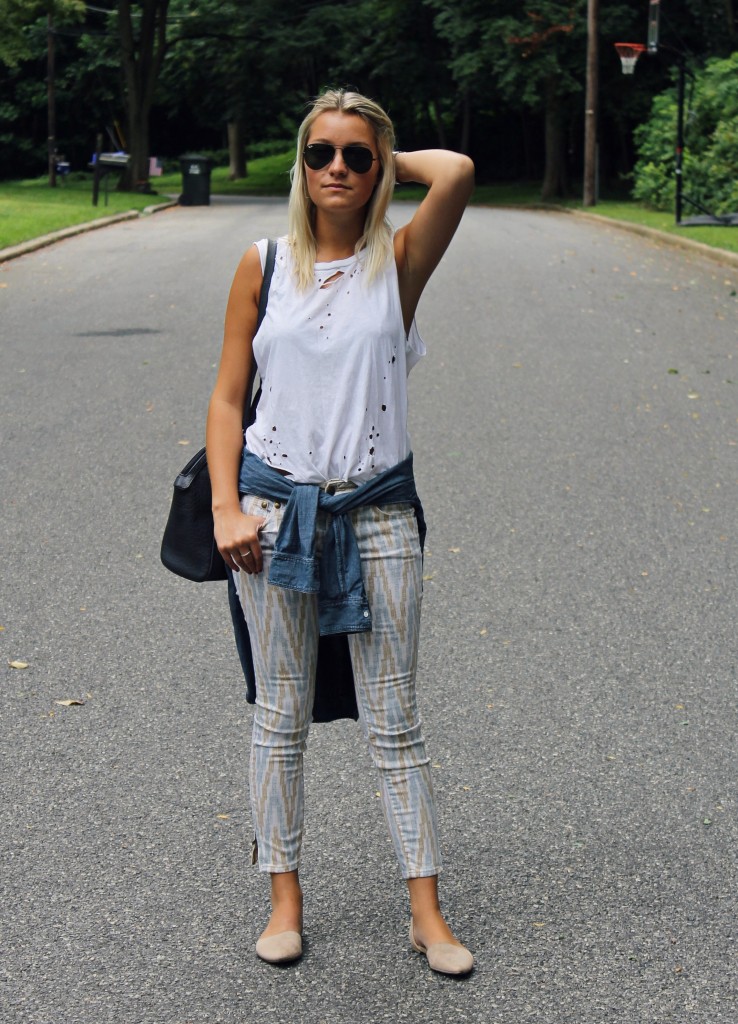 Some favorite pieces in my closet…hmmm..that's tough. I have these Zara booties from last season that look as if they were purchased from Acne. Not to mention, they're ridiculously comfortable, and they go with everything. I also have these Billabong boyfriend jeans, which I just can't seem to get enough of; they feel exactly like sweatpants. Last, but not least, are pajamas an option? Because I love my matching PJ short set from Target.
What does fashion mean to you?
Fashion means just about everything to me. It's something I've been passionate about from such a young age, and it makes me feel a kind of way that's truly unexplainable. Everyone has things they're naturally drawn to, and it seems as though fashion has always sort of been that way for me. There's nothing I love more than the fact that fashion can express who you are and how you feel without you having to say a word. Fashion is so creative, fast and unique, and it's unlike anything else in this world.
What do you think of UCOF's mission and presence in the fashion industry?
I think that the idea of UCOF is truly amazing. The vision and drive behind the organization is so powerful and definitely makes a difference to this industry. The fashion industry is often associated with glamour and money, but behind closed doors what it really comes down to is self- expression. The fact that UCOF gives under-resourced youth in New York City the ability to showcase their talents and allow them to take part in this growing industry is something I find so amazing and inspiring. Young, diverse fashion expression is something that is vital to this growing industry's future.

Be sure to check out Alyssa's fashion blog at: www.platinumandpenniless.com!