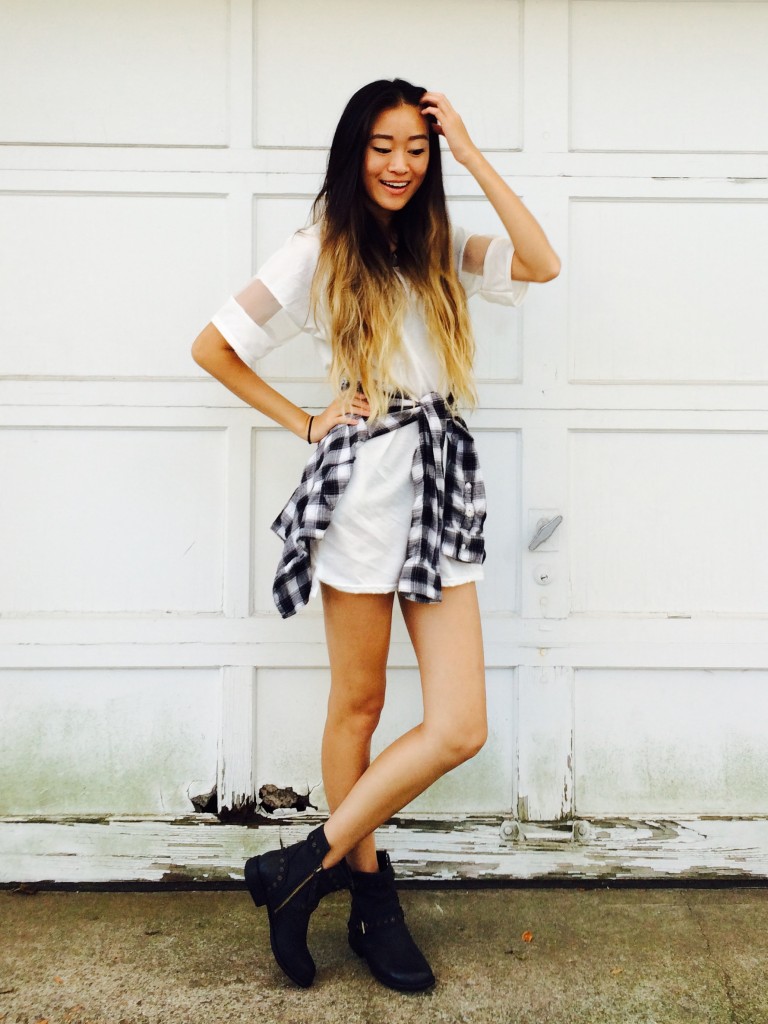 Name: Cassandra Stone
Known For: Fashion Blog- Posh and Circumstance, Teen Vogue Top 100 Bloggers
Age: 16
City/Hometown: Paramus, NJ
Occupation: Student
If student, which school and major: I'm currently still in high school, but I'm hoping to major in Computer Science in the future!
How would you describe your personal style?
I would describe my personal style as effortless. I don't overthink my outfits–I just wear what I feel.

What is the inspiration for your looks?I get a lot of inspiration for my looks from complete strangers! New York City is such an amazing melting pot of personalities and street style. No matter what your tastes may be, it's a no-fail source of fashion creativity.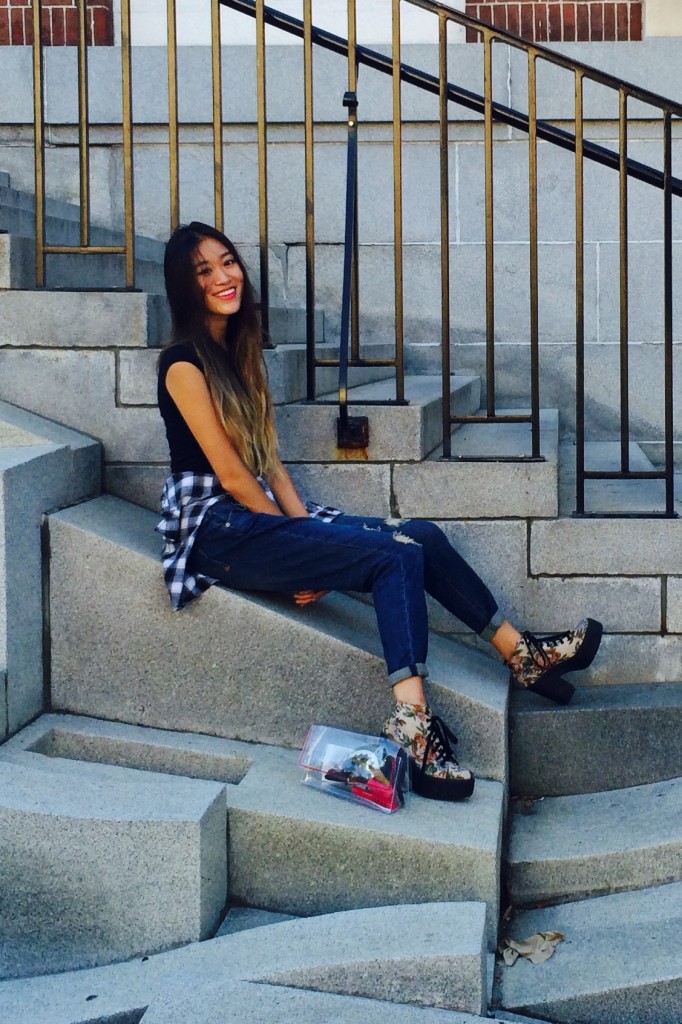 Where do you like to shop, and why?
My favorite place to shop is Topshop because I think their eclectic, yet minimalistic clothing meshes well with my closet. The Beacon's Closet thrift stores in New York City are my favorite places to go to when I'm in need of a vintage fix. I once scored a Diane von Furstenberg top for just $22. Score!
What are some of your favorite pieces in your closet?
I'm not a huge fan of leggings, but I'm obsessed with my leather-front leggings from Topshop. With an oversized Wildfox tee, it's the perfect thing to wear on a lazy day while still looking chic. As for statement pieces, I have a Lavish Alice floral print scuba playsuit that I absolutely love.
What does fashion mean to you?
To me, fashion is self expression. Clothes are like the paints you put on a blank canvas, and the way you style them can create a work of art. You can make a bold statement without even saying a single word!
What do you think of UCOF's mission and presence in the fashion industry?
I think the difficulties encountered in careers in the fashion industry are highly underestimated. There's so much more to it than just clothes–there's art, business, management, history, international relations, tech. By guiding, empowering, and enabling youth as they pursue their desired fashion career, UCOF is not only making an impact on the fashion industry, but their drop in the New York City waters goes on to benefit and inspire innumerable other fields worldwide.