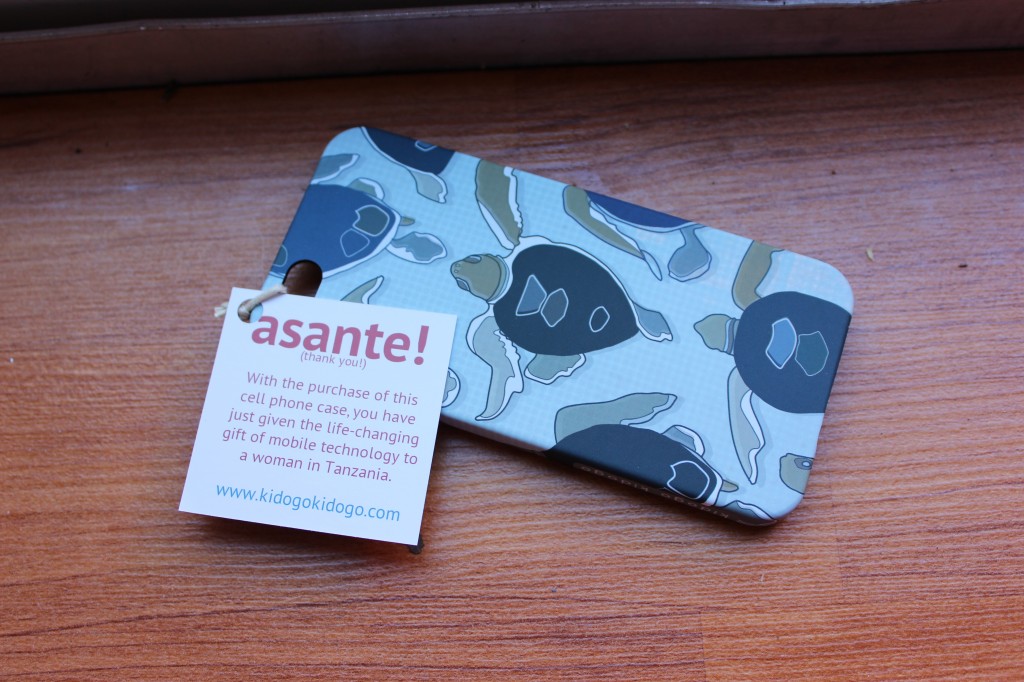 Q) What made you want to make a difference in these women lives?
A) My sister, CEO and Co-founder Kristen, has spent a lot of time in Africa working with both telecommunication and non-profit sectors. She attended a mobile conference where she learned that mobile phones make a huge impact in people's lives. She learned that people are able to receive mosquito net vouchers via telephones; farmers were able to access market prices for their crops through mobile phones, so they could make sure the buyer is giving them full value for produce. Additionally, she learned about micro-finance loans, which are also issued through mobile phones. Phone ownership allows women to pay loans by pressing a couple of buttons, rather than forcing them to travel to a loan officer which allows them to not lose business by having to close down for a day to make the trip. Healthier babies are also born when the mother has a phone. Doctors are able to send expectant mothers daily updates on what they can be doing to keep their baby healthy while in the womb.
According to a study by GSMA, women in Africa are much less like likely to own a phone compared to their male counterparts. The cost of a mobile handset is the number one barrier to phone ownership. One of the biggest challenges for us is to explain why it is so important for women in Tanzania to own a phone.
 Q) How did you come up with the designs for the phone cases?
A) Kristen, who lives in Tanzania, was walking through a store and found a post card that caught her attention.  She found the name of the artist on the back of the post card (Sarah Markes). Kristen sent her an email about Kidogo Kidogo and asked her if this would be something that she would like to be a part of. Sarah loved the idea and jumped on board immediately. Luckily, for the Kidogo Kidogo team Sarah also lives in Tanzania.
It is in the works to have the woman designing the phone cases for Kidogo Kidogo to sell. We are looking to possibly having a contest for the buyers to create them.
 Q) Will you add Samsung Galaxy to your list of phone cases?
A) Yes, the Samsung Galaxy S5 will be added to our list of phone cases at the end of the month. They are looking to add iPad and iPhone 6 cases to the store. Kidogo Kidogo would also like to add more apparel to their store.
 Q) If people don't want to purchase anything from your store, but want to help, what can they do?
A) There is also an option on the website to purchase a mobile phone, SIM card, and mobile credits to get a woman started. This is $30 and can be found on the kidogo kidogo website.
Q) What is the meaning of your name?
A) The name kidogo kidogo means "little by little" in Kiswahili, which is the language spoken in Tanzania.
Learn more, and support Kidogo Kidogo at: http://www.kidogokidogo.com/