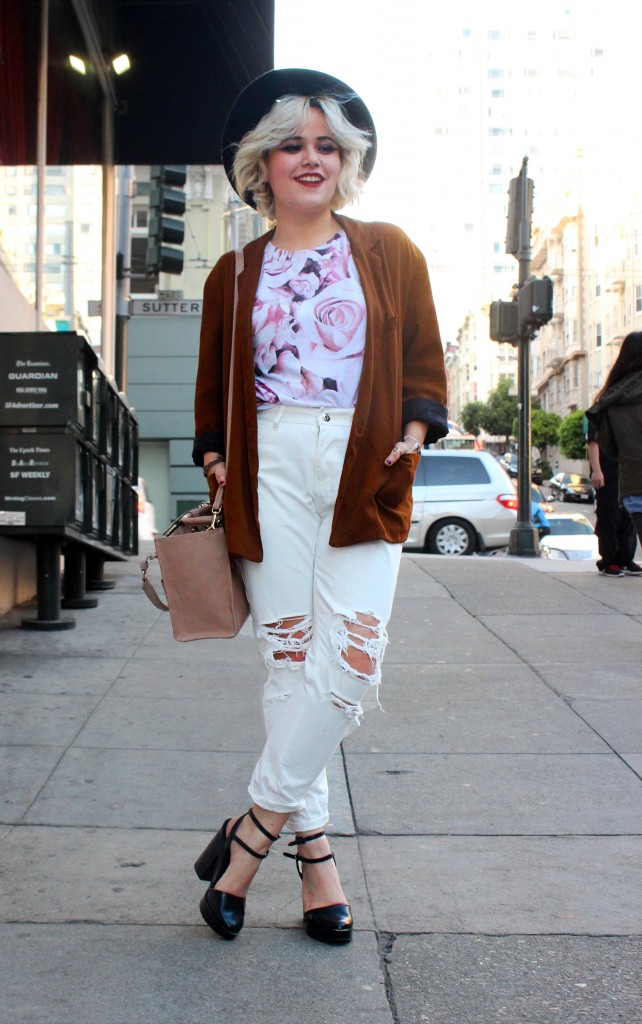 Name: Allison K.
Known for: Blog- Broke as Hell, Teen Vogue Fashion Click Blogger
Age: 18
City/Hometown: San Francisco, California
Occupation: I'm a first year college student
If student, which school and major: I currently attend Academy of Art University as a
Fashion Merchandising student
How would you describe your personal style?
That's such a tricky question! Throughout the years, I've tried so many different styles that my
style is a weird blend of every single style. I guess if I could try, I would say it's basically Pretty
and Pink meets Clueless that meets The Craft.

What is the inspiration for your looks?
I would have to say Cher from Clueless. Her outfits were pretty simple, but they can honestly
be reinterpreted in so many ways. I watch that movie so often that she is basically my fashion
spirit animal.
Where do you like to shop, and why?
I love going to ZARA and American Apparel! I love ZARA because it does basic outfits that
look so edgy, and also I live right next to two ZARAs! I love American Apparel
because it's so simple and easy to style, and it usually flatters my body type.
What does fashion mean to you?
I could go on for hours on why I love Fashion, but the reason I personally love it  is because
fashion is living- it's walking art. Fashion is the way to express yourself without having to use
words.
What do you think of UCOF's mission and presence in the fashion industry?
UCOF is amazing because I realized how scary it can be to someone to want to be in the fashion
industry, but not know how to go about entering it. I value mentorships, especially in Fashion,
because I remember when I first started getting into Fashion how much of a relief it was
having my mentor help me every step of the way in learning about the industry. UCOF helps
give people a chance to become something in fashion, and I think that's great!